Pink is having a moment. A really big interiors moment. As a Mum to two girls, I have fought against the pinkification of both them and my house for years, and years and years, but with my current love for grey, pink is one of the best colours to give it some warmth. Pink and green anyway. And never has it been easier to put it into your home.
It's not for everyone, I grant you. But the right shade (and I'm talking a muted blush rather than anything too brash), can add instant warmth and interest, and – despite it's reputation – it's not even necessarily too girly. It's all about how you use it. And it does matter. I'm not talking about rehashing the pink draylon of the '70s, but making it modern. Think pairing with brass accents, with concrete… with green, and with marble, and you've got yourself the 2018 interpretation of pink.
So starting with rugs and cushions (because if you're testing the water, it's always good to start with a cushion):
One of the La Redoute rugs even has it's own instagram account, and I don't think it will be long before this becomes the next 'it' rug. £159 – but there's 30% off at the moment. The Pistolia wool kilim rug.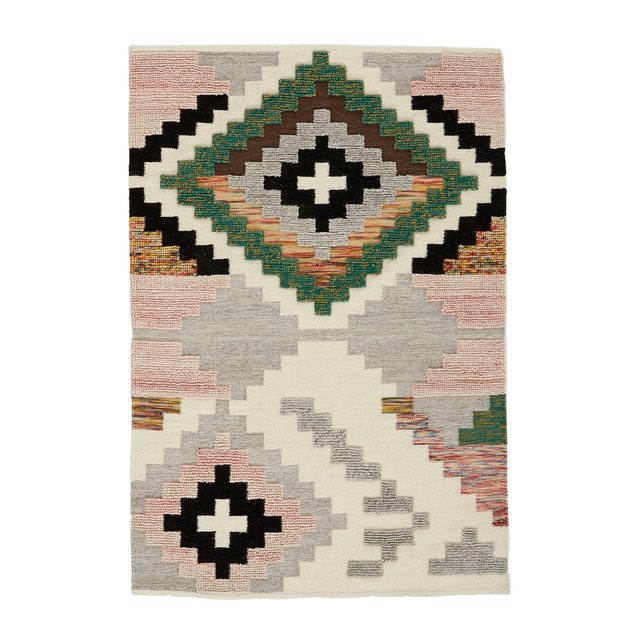 Image: La Redoute
The Toki throw from Made is now only £19 in the sale and combines pink and geometric patterns. Win win.
Image: Made.com
Florrie and Bill do the most amazing fabrics, getting in on the Terrazzo and pink trend in one single cushion.
Image: Florrie & Bill
Moving on to walls. I know, I know, screams my bedroom circa 1987 (though that was on woodchip), but paired with dark greys, greens and navy, and it goes from boring to warm really very quickly indeed. Little Greene fortuitously posted a lot of amazing ideas on their instagram page (on their stories – hurry over or they'll be gone). This is confetti (with the greys and black).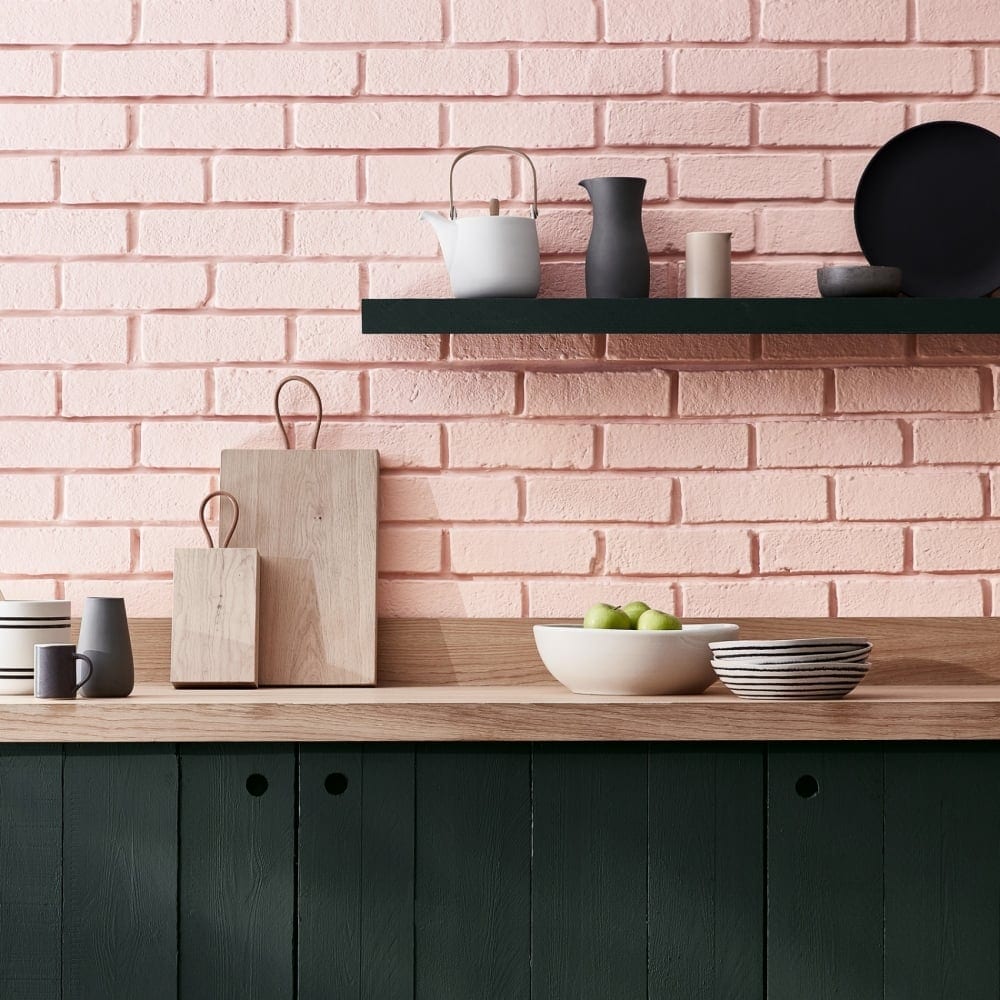 Image: Little Greene
I've always been a little wary of coloured glass lampshades (I blame Sting… Roxxxxxxxxanne etc… etc…), but it turns out that glass-with-a-hint as opposed to effectively opaque colours, is totally different, and very lovely indeed.
This is the Fulbourn from Jim Lawrence
Image: Jim Lawrence
Also this gem from Cox & Cox due back into stock in June Image: Cox & Cox
And finally furniture. The Made.com Frame chair has been having a moment for over a year now (also comes in lots of other colours) but beds, sofas… they're all getting in on the act.
Image: Made.com
And how about this Loaf bed, exclusive to John Lewis in faded pink? Gorgeous.
Image: John Lewis